Flash Scales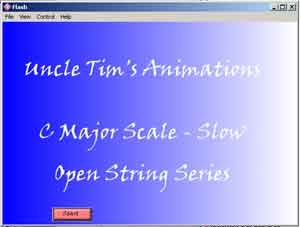 Watching videos is very helpful, but sometimes other practice aids are important too.
Remember when you practice scales you play for at least a half hour at a time.
This means you end up playing the scale(s), hundreds of times in a row. This is a high level of repetition and extremely important. A skill that will pay off huge.
Every time you move your hands accurately and correctly, you build up proper technique. The more you do it, the better guitarist you become. Everyone is subject to the same limitations of development. Human bodies all work the same.
True there are differences in the rate of absorption, but EVERYONE WHO IS WILLING TO PLAY SCALES CAN BECOME A GUITAR PLAYER! EVERYONE!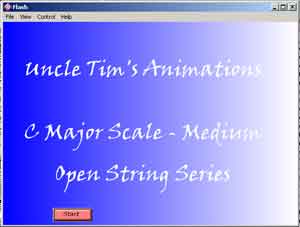 Slow, Medium...
So I developed an animated series of scales. This is a tool you can use as you practice. You can loop the scale and play with the animation. You can start out by playing only one note at a time, clicking next and moving to the next note.
Eventually as you become more comfortable, you can loop it and play the entire scale for as long as you want. There are three different speeds for each scale. So as you gain comfort in playing, you can increase your speed. Comfort is what drives speed and accuracy. The more comfortable you are, the better you will execute these finger movements.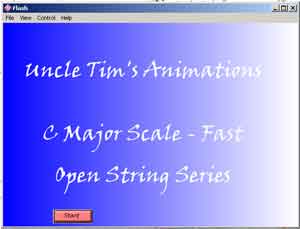 ...Or Fast
The fast scales are actually medium fast. I do not think it is a good idea to play scales fast when you are learning. Inserting speed just increases the chances of making mistakes. The slower you play it, the better accuracy you will develop.
Once you gain accuracy, speed will naturally follow. Speed that you can control and use. Remember anyone who plays scales, can play lead guitar. They go together like bread and butter.
If you play scales, you should also play some lead guitar, if for no other reason that it is extremely fun. It also makes you better in a big way. All from just playing scales.