Playing Guitar - Testing Your Beliefs
Get Your Musical Foundation In Place Now!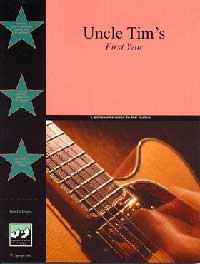 If you are struggling to know what chords are in what key or how the basic scale works within a key, you might be struggling when just a little information might make a HUGE difference.
You don't have to become a rules freak, but taking a little time to understand how a key works can take away ALL of that FRUSTRATION! And this is done visually so you do not need to read volumes to get it, just one thin book (88 pages).
Not knowing can stop your music right now and only understanding can make up for it. For $15, you can put this all to rest right now. Pick up a copy today.
eBooks are delivered instantly!
By Tim Gillespie
A friend of mine asked me to go on an overnight backpacking adventure with him last month. Of course I said yes. The plan was to backpack up on the western flank of Mount Massive and then climb the peak the next day. Mount Massive is 14,431 feet tall and the second highest peak in the state of Colorado. The highest peak is only two feet higher and you can see it from the top.
The western flank is only lightly traveled and provides an intimidating but direct route to the top. In previous weeks he had stated that his backpacking days were over and from now on its' car camping for him. I could hardly believe my ears. This guy has hiked thousands of miles and backpacked in just about every western state. He loves it.
The first day hike was very beautiful. We only had to walk about 4 1/2 miles and we set up camp at a high alpine lake with views to the peak. After we set up camp we patted each other on the back and exclaimed what a great idea this was. The following day, bright and early we set out for the peak. I am sad to say I did not summit that day, because I refuse to climb large exposed mountain flanks and vertical drops of 1,000 feet without ropes. I just cannot justify the risk of that kind of injury without the right equipment. My friend decided to take the risk and was rewarded with grand views of central Colorado. No problem for me, I have summited this peak before and I am already planning a return trip to try a different route that offers slightly less risk and the same reward.
What I found worthy of reporting to you is the fact that on the way down, he could not believe that he thought his backpacking days were over. After that climb he said "what was I thinking, I'm going to do this for a long time to come". I agreed with him and breathed a sigh of relief.
The same thing happens to me when I take extended time away from my guitar. I found myself doing just that as I compiled my personal libraries into resources for the Teaching Center. It took 8 months of 12 hour days just to format all of it, not counting writing it in the first place. My guitar suffered as did everything else in my life. In fact the climb I mentioned was my reintroduction to the natural world after this extended hiatus.
When I finally cleared the decks enough to spend time with my guitar again, I was a little intimidated by the thought process that had taken hold in my brain. I thought of how rusty I had become, and how much work it would take to regain the edge necessary to really play well. My brain was busy throwing down road blocks.
I started my favorite past time by working through Uncle Tim's Building Blocks from top to bottom. For me it takes about one hour to play through all the diatonic scales for every position. Within 15 minutes I was wondering why I was so tortured about returning to this instrument. The time away had not diminished my skills nearly like I thought it had.
In fact I found that I had improved during the time spend away. Even though I know about the effects of incubation and that if you practice regularly, you will continue to improve, it still caught me by surprise! It is no wonder this is a hidden effect and so many people are not aware it works. It really does work. If you practice regularly and then take time off, your body continues to sort out what you have done in previous practice sessions. The result is; when you go back to your guitar, you are better and you find new confidence. It seems it happens at all levels of ability and to all people no matter how long they have played.
Within four or five days, I was my old self on the instrument and my mechanics were supercharged. I was amazed at how fluid my scales were and how strong my fingers felt. I had to be patient because my callouses were softened from the time off. Practicing for more than one hour at a time was difficult. I just did not have the callouses built up to do this.
I then started to play through some songs I continue to cling to, and the whole experience welled up inside of me to the point I could not believe I was fretting over how much ground I thought I lost. Not the case at all!
It really is like riding a bike, once you learn you never lose it. You might develop some rust but that is easily corrected. It is a good idea, in my opinion, to brush up on the technical side of things at first. This helps to re-engage your fingers and get them on-line again. I did notice that I had to work on my creative outbursts when trying to re-engage my lead work. My mental processes were not quite as in tune as my physical response. But even that is back on track now.
Lots of people worry that when they take time away from the instrument they will be both criticized and lose ground. Both reactions are nothing more than more mental road blocks we throw down and worry about needlessly. Anyone with a fun, demanding or otherwise full lifestyle will eventually encounter a time when they cannot live up to what they expect from themselves, when they must make hard choices in order to move ahead or capture something they don't have now, but seriously want.
My friend found this when he decided to strap on the backpack again and walk up the trail. I found it when I finally got enough work done, that I thought I could afford to go back to a normal life. Emerging from the other side is indeed rewarding.
It turned out there was a lot of needless worrying about things that never amounted to a hill of beans and it threatened to keep me away from something that I love.
Now I just need to go back and climb Mount Massive again.